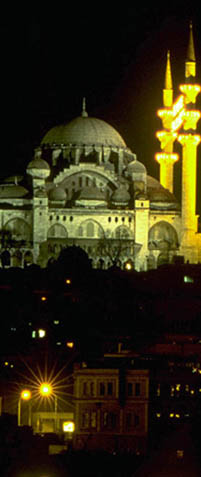 Berrin Önder
Önder, who founded Raymond James Securities in 1998, served as the General Manager of this institution until 2001, leading it to become one of the top 3 houses in BIST transaction volume. Between 2004 and 2007, she served as the General Manager of Ak Yatırım Menkul Değerler. Between 2007 and 2009, she established the Turkey office of Clairmont Global and was the Country Manager, thus making her entry into the real estate development field. Önder, who has been the founding partner of Logos Portfolio since 2010, has also organised large-scale housing projects in Beykoz, Istanbul since 2011, as the Chairman of Mudanya Gayrimenkul. She led the investor group that bought Aksis Computer Services and Consulting in 2020, and is also the Chairman of the Board of Directors of this company. Lastly, Önder is the leading shareholder of Techmine GSYO, which was founded in 2021, and also assumed the position of Chairman of the Board of this institution. Önder has a total of 30 years of work experience in the fields of Investment Banking, real estate development and technology investment.
Dr. Bilgehan Baykal
Born in Istanbul in 1975, Bilgehan Baykal graduated from the Mechanical Engineering - ITU, followed by a Pre-MBA at the University of Maine, an MBA at Henley Management School in England, and a master's degree on Development Economics at Marmara University, and graduated from Marmara University in 2016. After completion of his PhD on European Union Economics, Bilgehan Baykal, has been operating in the IT sector since 1999, has been working as a senior manager in companies such as IBM, HP and Türk Telekom respectively, and has been working as the general manager of Parametric Technology Corporation (PTC) in charge of Turkey, the Middle East and Africa since 2014. Bilgehan Baykal, who is the partner of TRANgels, one of the important players in the entrepreneurial ecosystem in Turkey, and the former Chairman of the Investment Committee, has various investments in Turkey and abroad, and is also the Chairman of the Board of Directors of the Games United group of companies. Bilgehan Baykal has written for different publications in the written and online media and is a member of the Social Economic and Political Research Foundation of Turkey (TÜSES) and the Galatasaray Sports Club Association.
Kamil Melih Önder

Onder graduated from the Massachusetts Institute of Technology (MIT) with a Bachelor of Science degree in Electrical Engineering in 1987 and a Master of Science degree in Electrical and Computer Engineering from the same university in 1989. Önder also received the degree of MBA with high distinction from the Harvard Graduate School of Business Administration in 1993. Onder was at JP Morgan, New York from 1980-91, developing risk measurement systems in the Treasury group and as an analyst in Corporate Finance. Önder, who served as the Head of the Investment Banking Department and the Deputy General Manager of Körfezbank and Körfez Yatirim, respectively, from 1994 through 1998, recruited and managed a group of up to 20 analysts, one of the leading teams in the field of IPOs, corporate finance and M&A. Between 1999-2001, he established the portfolio management unit at Raymond James Securities. Between 2002 and 2010, as the advisor of Horizon Invest in Geneva, he directed investments of foreign investors to Turkish capital markets and Turkish stock markets as portfolio manager / investment advisor. In 2010, he founded Logos Portfolio, one of Turkey's first independent portfolio management companies. Logos Portfolio has been operating continuously for 10 years and still focuses on venture capital. Again in 2011, as a result of his research in the field of real estate development and valuation, he established the Mudanya Gayrimenkul. In 2020, he pioneered the sale of Aksis Computer Services and Consultancyto the investor group of which he is a member. He is also a member of the Board of Directors of Techmine GSYO, which started its activities in 2021.
Nalan Uysal

Nalan Uysal graduated from Gazi University, Economics in 1990. She worked under the umbrella of Koç Financial Services within the Koç Group and assumed various responsibilities in different business areas and in different markets. In addition to providing financial resources, she has specialized in project finance, risk management, financial analysis, sales management, budget and performance management. She took an active role in the M&A operation of Koçbank, Koçbank & Unicredit and Yapı ve Kredi Bankası joint stock company, and carried out risk structuring and transformation projects within the scope of Basel criteria. After working as the commercial banking sales management regional manager of Yapı ve Kredi Bankası JS Co, she worked on corporate governance, growth and productivity strategies with the board of directors of a foreign partnered financial institution in 2014. Parallel to this, the European Bank for Reconstruction and Development (EBRD) expanded its consultancy activities within the scope of the small and medium-sized enterprises consultancy program, and in the same year, Nalan Uysal established the Hera Strategy and Management Services JS Co. Nalan Uysal, who entered the technology-based entrepreneurship ecosystem as a TUBITAK business mentor in 2016, received her BKS license from TRAngel MYA in 2017. Uysal, who has investments in seed stage, early stage and growth stage companies, was a member of the "Investment Environment Development Board", which carries out executive activities of TRAngels Financial Services joint-stock company between 2018 and 2021, and volunteered to the ecosystem as the co-chairman of the angel investment Network investor group for the last three years. Nalan Uysal, who serves on the board of directors of various companies, is also among the partners of the Global Crowdfunding joint stock company (Fonbulucu). She has been contributing to the studies of the family companies corporate governance Working Group as a member of the Turkish corporate governance association (TKYD) since 2015 and is on the supervisory board of the institution as of 2021.
Namık Kural

Born in 1958 in Ankara, Namık Kural has a BSc in Computer Engineering from METU. He then received his MSc degrees from Boğaziçi University. In the meantime, he worked as Information System Manager and MIS Project Coordinator for 2 years at Koç Holding and then at Arçelik for 12 years. He served as the General Manager and Chairman of the Board of Directors at the establishment of Coretech in 1995, in parallel with Kokteyl A.Ş. (Maçkolik) Member of the Board of Directors. After the sale of both companies in 2012, he focused on Angel Investing and Leader Investing. In addition to being one of the founders of TRAngels, he took part in its management. He became an investor in more than thirty domestic and foreign ventures, he is still actively involved in various ventures and is engaged in activities to improve the investment environment.

M. Sacit Sungu

Since 1990, he has worked as the founding partner and manager of Ekip Elektronik, a joint stock company, which is involved as a market maker in the IT sector and especially in the distribution of computer consumables. Sacit Sungu, who simultaneously served as the partner and manager of Beyaz İletişim limited company, which distributes network materials at the same address, ended his 33-year active business life by selling the shares of both companies to Yıldız Holding at the beginning of 2014.
Sungu, who has about seven years of experience in the computer industry before becoming an entrepreneur, worked as a manager at Olivetti joint stock company, Atak Elektronik joint stock company and Atak Bilgisayar limited company. However, his greatest experience in the industry was the marketing manager of the Teleteknik joint stock company, Kavala Group company, where he worked for 5 years and distributed Commodore, the most important home computer brand of his time.
Sacit Sungu, who worked as a research specialist and manager at Market Research Joint Stock Company and Piar Limited Company in the first two years of his business life, graduated from ITU Management Engineering in 1982 after Istanbul High School and speaks German. Sacit Sungu, who has been an angel investor since 2014, volunteers to share her entrepreneurial qualities and managerial work experiences with young entrepreneurs. Sacit Sungu, one of the ecosystem stakeholders TRAngels joint stock company, Global Crowdfunding joint stock company and Diici partners and holding angel investor license, has individual investments in nearly 25 early stage startups in the last 7 years. Born in 1956, Sungu is married, has 1 child and 1 grandchild.
Nahit Zincirli

After graduating with honor degree from Boğaziçi University Electrical and Electronics Engineering in 1992, he completed his master's degree in Business Administration at Boğaziçi University in 1996. After working in the credit marketing department at Pamukbank between 1993-1994, he took part in the development and improvement of all the bank's workflows in order to improve the bank's IT infrastructure between 1994-1995. He started to work in Körfezbank's research department in 1995, conducted research on consumer durables, glass, food, transportation services and banking sectors, and prepared reports on companies in this sector. He first worked in the research unit of Raymonda James Securities in 1999, and later founded the portfolio management unit with K. Melih Önder.
Between 2002-2010, as the advisor of Horizon Invest established in Geneva, he directed the investments of foreign investors in the Turkish capital markets and Turkish stock markets as a portfolio manager / investment advisor. In 2010, he founded Logos Portfolio, one of Turkey's first independent portfolio management companies, together with K. Melih Önder. Logos Portfolio has been operating continuously for 10 years and still focuses on the venture capital field.