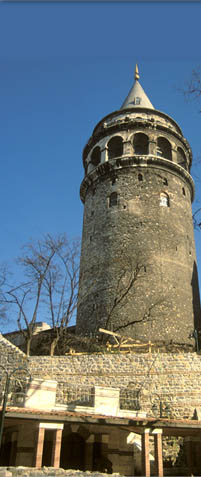 "Logos" refers to "the general principle of the universe" in Greek philosophy and "the universal link between the Creator and the Creature" in Sufism. Hence what Logos symbolizes for us in Asset Management is transparence, rationality, integrity and an analytical approach.
The mission of Logos is to offer high quality performance oriented asset management services to upper to high net worth individuals and local / international institutional investors, focusing on Turkish Capital Markets and targeting absolute or semi-directional returns.
A key distinguishing aspect of Logos is its full independence from banking / brokerage groups and hence the absence of any potential conflict of interest or moral hazard.
The mainstay of our investment philosophy is to take advantage of opportunities offered in Turkish Capital markets to attain high absolute returns for clients with downside protection.
To achieve this goal, Logos employs deep fundamental analysis and vigilant follow up on all macro and micro aspects of Turkish financial markets and sticks to a fair fee structure that aligns investor and asset manager interests.
High returns with partial downside protection


Absolute return and semi-directional strategies
Portfolio insurance and stop loss
Fundamental analysis-based analytical approach
Sources of Alpha


Ability to fathom political and macro environment in Turkey
Deep fundamental analysis of companies and ensuing stock selection
Fee Structure That Aligns Investor and Fund Manager Interests